Macro monday and mellow yellow monday-



I love close ups so of course I will take a photo of anything and everything close up to show the detail and crispness of it. This was at my husband and brother in laws birthday sunday. The all three had a birthday in febuary so we celebrated on own day with cake and family and I took the photos here and there :-)! I also love all the bright yellows in the photo so I thought it was perfect for mellow yellow monday!!!

macro monday








birthday-




My husband blowing out his "27" candles but he claims to only be "25" ;-). I thought it was neat showing him blowing it out and smoke, etc all detailed and odd looking.




sunsets-




two photos that illistrate sunset. The first is off course when the sun is going almost completely down and you see all the bright orange and yellows fill the sky. The 2nd is the moon already showing it's self later in the day right before the sun set. I thought it looked gorgeous by the blue sky when I've taken many moon shots the same against the dark black night sky.




love-




Three brothers all celebrating their birthday since they all have a febuary birthday. I love family get togethers and showing each other how you care about the little things like birthdays especially when you are older. I think it means a lot for people to remember and care.






simple as that-




My sister in laws sweet little puppy :-) just a simple photo that I liked.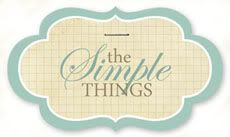 shoot and edit (red)-





Has a bunch of red in the photo so I thought it worked well and the only photo I took with a good amount of red in it. So I will use this to edit thursday.




scripture and a snapshot-




buildings-
unedited photo from the smokey mountains last summer I took.