This weekend has been not even near happy other then being with family and going shopping. I heard devastating news about an online friend baby boy passing away at only 4 months early Saturday morning. My heart breaks for the family and I couldn't imagine or bear something like that happening to me and really don't understand why god takes innocent children and I know he has a reason for everything but I just can't grasp it. I cried for the family as many others did and I hope with time god can help them heal but for now I will pray for them and hope they remember all the precious memories. They were wonderful parents so it baffles me.

Friday I went shopping with my sil Leah and I got most of the kids spring/summer clothes and earned up to 120 dollars in crazy 8 bucks in April so I can do the last bit of shopping for their clothes and should be done until it gets cold again or they have a huge growth spurt. Colton is already in size 6 jeans, 5t shirts, and size 1 shoes at 4.5 so he a growing big boy. Adelyn is a petite little thing and barely wears 2t and a size 7 shoe. I got her converse shoes in 8 so she has room to grow in and some adorable aviator type sandals at crazy 8. I also got Colton some converse but not the high tops like hers. I got her a few 3t to grow in too but mainly just 2t. She's a tiny thing but definitely healthy and full of energy. God blessed me with them even on my bad stressed days. I got me a vintage dress with a matching necklace and two shirts that had a vintage look too and two matching necklaces. I got long type boot/high heel shoes in a dark gray color to match the dress. It's so adorable. I finally used a gift card from Christmas to get me some Victoria secret sprays and got a few new smells that they had and Ryan loves them! We ate at olive garden which was delicious and had many heart to hearts on the way home. It was a great day. Colton stayed the weekend with her since he loves too and its right down the road. We visited Saturday and watched movies and ate pizza and today picked up the kids and napped for 3 hours. Then we went to tan and get a ton of grocerys finally. So overall my weekend was good but because of the sadness I was a little upset during the happy times but looked at my children and felt very grateful and trying to cherish the times I have now even more! I also want to say I'm happy about the 33 comments I received from friday I love every single one and read every single one. I try to respond to everyone as quickly as I can too!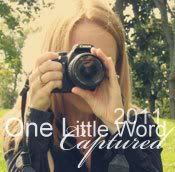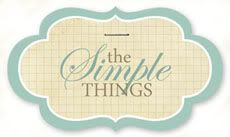 scavenger hunt sunday-

diptych


I guess this works I wasn't sure what to use and this is most recent.


book


macro monday

Using the yellow on the book for mellow yellow monday, macro monday, and inspire challenge!


fill in the blank-


when I think about how much inocence is in the kids mind, I just have to sit back and wish I was a kid again.

A taste of italy

ziti alfredo pasta I make homemade (the sauce anyways) and we know pasta is italian.

reminders-


This is the type of reminder I hate. Growing gas prices as well as prices on everything else. It's crazy and I hate this.


vintage-



I thought this old vintage brownie camera fit the theme rather well and I'm in love with old cameras and plan to pick up any I can find for great deals when I can.


streets-


This was last summer when my family and I visited smokey mountains. I thought it was a sweet picture of my husband and son and captured what was around us including the streets.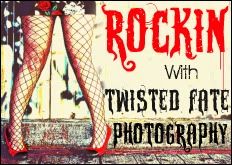 I want to thank

the paper mama

for selecting my photo of movement for 2nd place. I'm always honored and excited when I'm chosen so YAY! I'm also excited to say I was in the top 5 finalists for the children theme for happy monday!