Everyone should head on over to Chelsea's blog from The Paper Mama and enter her fun and most adorable little photo contest that has to do with your best child shot or one of them because I know we all have many and us moms awe and get all extra happy seeing an adorable little grin, smile, and special capture. Finding one shot to use is extremely difficult but I found using my own cutie would be best for this contest for me!!!


My cutie patootie ( or one of them anyways)!!! I wish I could use photos of both of them because I adore their little faces and I guess I may be a little biased. Their are so many picture perfect kids in the contest and I know each and every one is special so I'm happy to add my own to make someone smile and say "AWE" ;-)!!!



Edit me-

before



after


I adjusted brightness and contrast, colors- blues and magenta, added a couple shuttle actions and adjusted them until pleased, cropped, and then added a nice lens flare effect.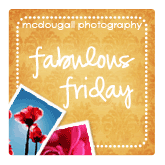 Iphone photo-


About to hit the pool. Which I've done quite a few times this week and I LOVE it!